The Cité de l'Innovation et des Savoirs Aix-Marseille, an already concrete project!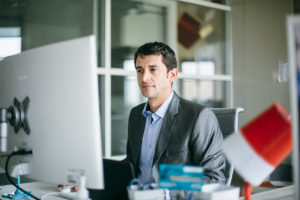 "The scientific and innovative excellence of the region shines through in Europe and abroad. Its dynamic and multidisciplinary ecosystem has become very attractive to researchers. Leading companies in their sector and young innovative start-ups have chosen to settle in this land of innovation.
The "City of Innovation and Knowledge" is an opportunity to initiate an integrated and open approach to innovation aimed at increasing the attractiveness of the territory and turning towards the Mediterranean basin. This space will be a crossroads between research, innovation, training and culture. A unique mechanism for acceleration, incubation, creation and information, it will take advantage of the university's multidisciplinary potential, with the presence of research laboratories and training opportunities in broad fields of knowledge.
The City's ambition is to create an exceptional centre of economic and cultural attractiveness in the heart of the region. It will bring together in a single place the actors who create innovation and promote it to industrialists, but also to cultural, scientific and institutional actors.
Charlie Barla
Innovation Officer
Cité de l'innovation et des savoirs Aix-Marseille