CMA-CGM incubator ZEBOX will be set up in the City of innovation (CISAM)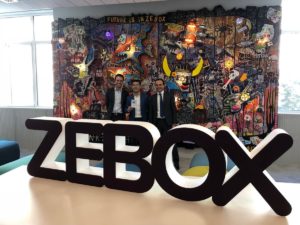 Located in the Le Castel building, opposite Hangar J1 near Place de la Joliette, it will also be the first private incubator to join the City of innovation. It will cover a surface area of 800m² and will host, as of June 2018, around fifteen start-ups focusing on the digitalisation of the transport industry. A call for applications will be launched shortly.
Launched as part of a strong and ambitious partnership with Aix-Marseille University and the Aix-Marseille Provence Metropolis, ZEBOX will benefit the digital transformation of the world's third-largest containerized cargo group. Rodolphe Saadé, chairman and CEO of CMA CGM, made this promise last October at the Salon des Entrepreneurs.
Through the Zebox incubator, the shipowner is anchoring itself a little more firmly in digital technology. For several years now, it has been taking the digital turn by investing in start-ups specialising in this field, such as Traxens (connected container technology) or in Nyshex, a digital marketplace dedicated to maritime contracts, by creating CMA CGM Ventures, an investment fund, 5 million to invest in innovative technologies, by supporting Le Carburateur, the incubator in the northern districts of Marseille, for which the Group has decided to financially support five young companies specialising in the maritime, transport or logistics sectors.
To make digitalization one of the pillars of its development, CMA CGM has entrusted Infosys with the task of studying the simplification of its IT applications and will also be able to rely on "territorial anchoring partnerships with the digital ecosystem," with Le Carburateur, thecamp, the smart city campus, or Aix-Marseille French Tech.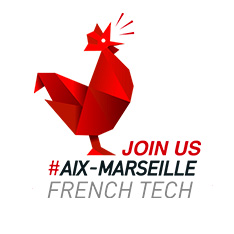 By Kim Souares – Published on 03 february 2018
Link to the full article (in french) : #AMFT